Snowy Mountain
Alpine Region
After a tranquil night in Eden, we continued our journey to Canberra ACT. We drove along the scenic Monaro Hwy, which cuts through the Snowy Mountains, Alpine region. On the way, we stopped by several towns in Alpine Region, such as Bega and Cooma.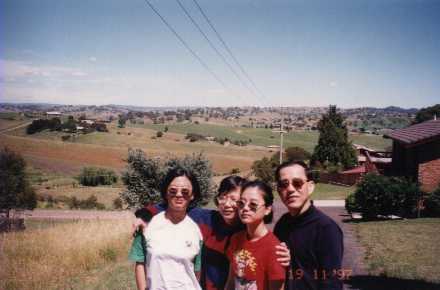 A breath-taking hilly countryside...Bega town
Scenic Alpine View ... Piper Lookout along the Monaro Hwy
There is a public toilet on the left-hand side.
All waste just simply goes down to the bottom of the mountain cliff.
It is part of the nature recycle !!