Queens Cliff
Bellarine Peninsula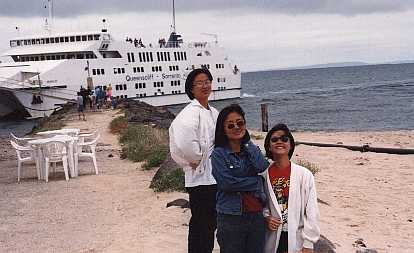 Queens Cliff Ferry Station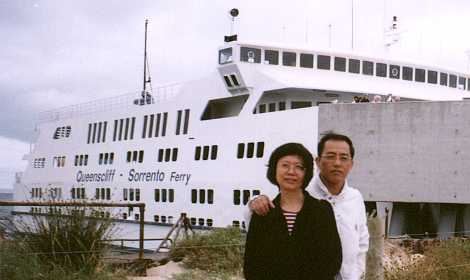 Ferry to/from Sorrento across the Port Phillip Bay.
You might see the wild Dolphins and Whales on the way.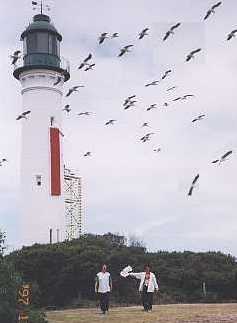 The Light House at Queens Cliff.
Feeding Flock of Seagulls is a fun thing to do!Ü
We tasted a nice and fresh sea-food lunch at Queens Cliff. My Dad also bought a dozen of fresh oyster and he just "swallowed" it with a few drops of fresh lemon juice!! He said, "Yummy man!".