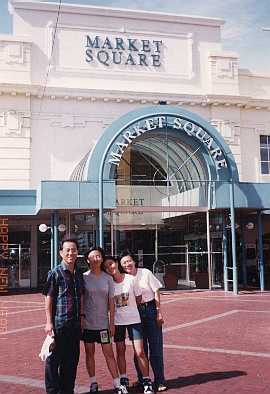 Market Square, Geelong City Central
Geelong is famous for having four seasons in one day!!

The summer's temperature generally ranges from 10 to 15 Celsius over night, and 16 to 23 degree in the day time. Occasionally, it may rise to 40 for a couple of hours in the late afternoon, but it will quickly cool down after sunset.

During our stay in Geelong, one of the night temperature even dropped down to 9 degree on 14 Dec 97. It was freezing during summer. Always bring along a jumper with you as the weather can change swiftly especially in the coastal areas.